The wonderful location and
soil conditions enable us to
grow these unique naturally
sweet organic beetroute.
Based in the fertile delta called 'Zeeland' – the south-west province of The Netherlands, we grow, process and export premium quality beetroot. Started from a farm our company has grown into BEETROUTE; a specialist in the growing, processing and 'making the route' to the market. BEETROUTE is a unique name brand for the beetroute and beetroot related products.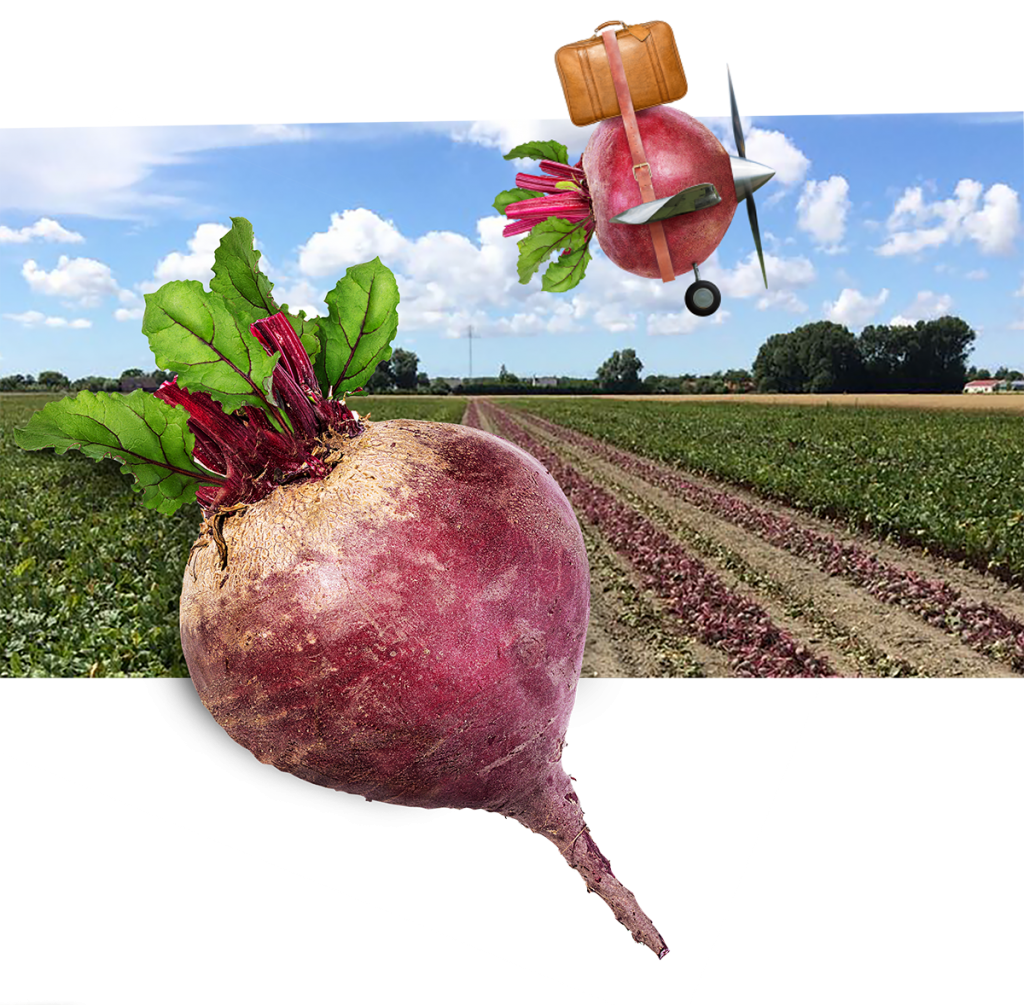 Quality really starts in the soil. By using the crop rotation we alternate our beetroot fields with the growing of potatoes, celeriac, carrots, sweet potatoes, turnips and other root vegtables. This ensures our soil stays healthy and invigorated so we can keep giving our beetroot the soil it deserves. The knowledge and passion of our grower ensures that we have only the best raw material to start our productions.

Our innovation starts with the sowing and harvesting, by developing and using specially designed machinery for beetroot harvesting. And it continues in our production and marketing operations by using the latest technology in processing and packaging.
With solid experience in the food industry, our team is working with a 'field ro fork' philosophy. ensuring we manage every step in the supply chain of our beetroots.
Our growing operation is SKAL certified (EU Organic) and our processing sites is IFS certified, Kosher certified and USDA Organic Certified. In addition, we should mention that all our products are non-GMO, 100% natural, gulten-free, vegan and most important super tasty!
Thanks to our experience we are not only selling our products in Europe, but also in Aisa and the U.S. We welcome regional distribution and importers to get in touch with us for other markets.
We are a company building on long-term partnerships with our customers and a genuine interest to co-develop products for export.